Arrowhead Technology Incubator is one of many facilities and services provided by Arrowhead Center at New Mexico State University in Las Cruces. Because NMSU has a mandate to serve the entire state, Arrowhead Center services are available to eligible entrepreneurs based anywhere in New Mexico.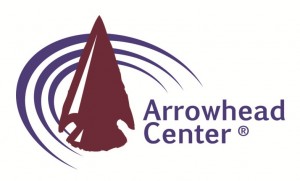 Technology Business Incubation
Arrowhead Technology Incubator (ATI) provides technology-based firms connections to the resources they need to grow into sustainable and thriving ventures. The incubator offers regular business workshops, networking events, mentoring, assistance with capital sourcing and collaborative, work-ready space. Most importantly, being housed with other start-up businesses gives clients an instant onsite network of peers and mentors.
Members have the option to operate virtually, co-work, or lease an office at a nominal cost.  Services include high-speed internet, meeting rooms, resource library, executive suites, kitchenette and lounge, and 24-hour access.
Launch
A business accelerator at the campus' Genesis Center-C. Launch identifies and provides commercialization support to promising early-stage technologies. Through intensive product development and direct mentorship, the programs helps assess and validate technologies, explore customer development, and identify investment opportunities.
Enterprise Research
Business assistance is provided by highly engaged Student Innovation Teams who work with business mentors, entrepreneurs, faculty researchers, and research partners to create validated research studies. Assistance can take the form of business plans, marketing studies, feasibility studies, financial analyses, industry analyses, and other similar services. Applications for business research studies are accepted and reviewed three times per year.
Read more about these Arrowhead Center services:
Research Park
Businesses that outgrow ATI may be interested in Arrowhead Business and Research Park, a public-private land development partnership that links scientists, technologists, and entrepreneurs. It offers space, facilities, and services to technology-based entrepreneurs in an area that encompasses approximately 215 acres at the southern end of New Mexico State University, bounded by interstate highways 25 and 10.
NM FAST Partnership Program
Housed at Arrowhead Center, the program aims to increase participation of small technology firms in the innovation and commercialization of new technology through Small Business Innovative Research (SBIR) and Small Business Technology Transfer (STTR) programs. To that end, the type of assistance the program offers small businesses includes guidance on proposal preparation; assessments of technical objectives and hypotheses; specifics on the target agency's requirements for commercialization content in Phase I/Phase II proposals, and more.
TechSprint
A business accelerator open to startups and entrepreneurs statewide, offering online training, mentoring and coaching in four two-hour sessions each week. First cohort begins Spring 2017. Those who successfully complete the program can apply for National Science Foundation grants.
Contact: