The New Mexico Municipal League is a nonprofit, nonpartisan association representing and serving New Mexico's cities, towns and villages.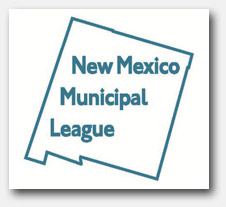 Its 105 member cities comprise 100 percent of the State's municipal population and approximately 68 percent of its total population. The League is the de facto authority on municipal laws, regulations, and best practices and provides professional training and certification programs to build municipal capacity. It advocates on behalf of its members and works with state Legislators and the Executive Branch to develop policies, laws and regulations that facilitate operating municipal government.
The New Mexico Municipal League also administers the New Mexico Self Insurers' Fund, which offers Workers' Compensation, general liability, law enforcement, civil rights, errors and omissions, auto liability, property and volunteer coverage to its members.
For more information visit New Mexico Municipal League.